Maize Maze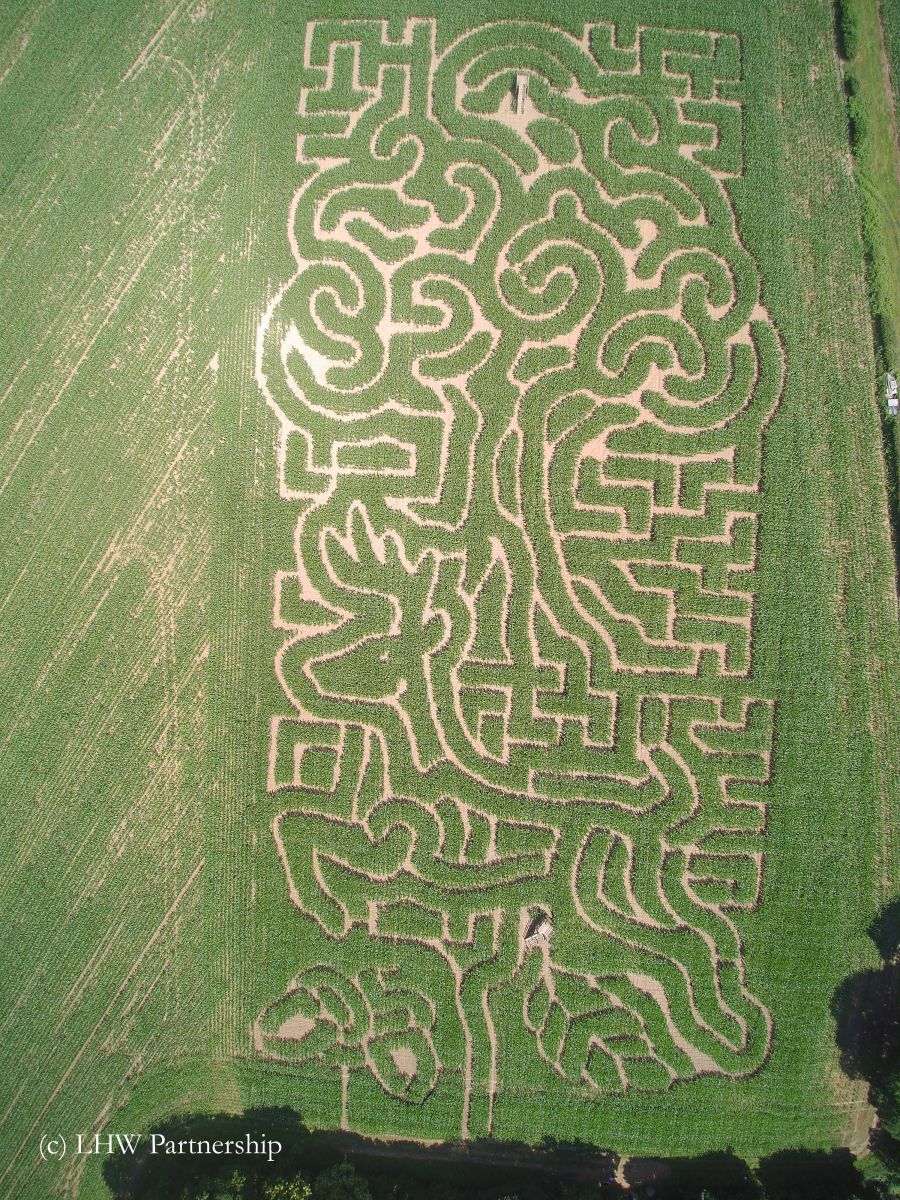 One of 'This is Kent's' top 10 things to do in Kent, get yourselves lost in a field of maize - lots of eco-fun for all the family!
This aMAIZEing entertainment, designed for us by Mazescape, opens for the 2017 school summer holidays from 15th July - 3rd September and 9th & 10th September, during our normal Gardens & Grounds opening times. This year, wander through our arts and literature themed Maize Maze, collecting clues and riddles as you meander through the Maze's twists and turns!
Accessed via our main visitor entrance and located behind the Adventure Playground and through the Woodland Trail. You will need a valid 'Gardens and Grounds' ticket to visit the maze which will be free to visit for Penshurst Place season ticket holders.
All children to be accompanied by an adult in the maize maze. But adults need not be accompanied by children!