Maize Maze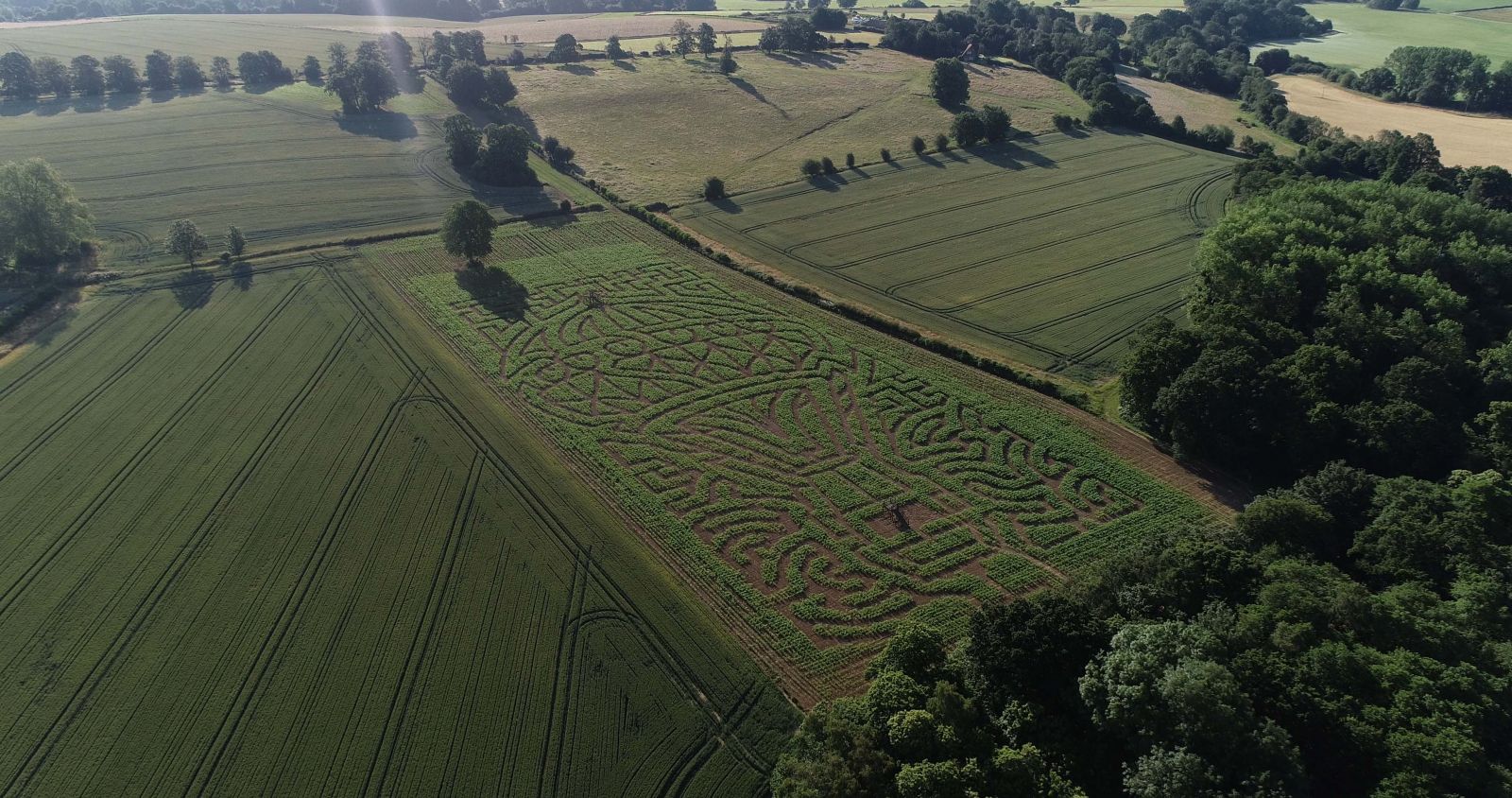 The Penshurst Place Maize Maze
2020 update:
A short while ago, we made the difficult decision not to grow the Maize Maze this year. This will be the first summer since 2012 that our maize field just beyond the Woodland Trail won't be planted with an amazing design for our visitors to decipher!
But, the land where we normally plant the Maize Maze is being put to good use in its stead. Taken over by our tenant farms at Hall Place, spring malting barley has been drilled which is often used for brewing or malting whisky and vinegar.
So whilst we may not have a Maize Maze this year, knowing we're helping in the production of whiskey, or the best accompaniment for a hearty portion of chips is certainly comforting!