Porcupine Pantry Cafe
Outdoor Seating & Takeaway Options
9am - 5pm daily.
At the Porcupine Pantry, our overriding concern is for the health and well being of our staff and customers. The Pantry has limited indoor space and, with ongoing guidelines on social distancing, we have decided to continue offering our extensive outdoor, partly-covered seating only for the time being.
We feel that this is the safest and most responsible option at the moment, but we will keep this under regular review.
Thank you for your understanding
​Located just outside of our visitor entrance, the Porcupine Pantry is the perfect place for walkers, cyclists and visitors to the house and gardens to stop off for some lunch, all through the year.
The Pantry is well-stocked with allergy-friendly foods, including gluten free and dairy-free alternatives. If you're unsure whether we will have something to cater to you particular requirement, please give us a call on 01892 871277 and we'll be happy to help.
drinks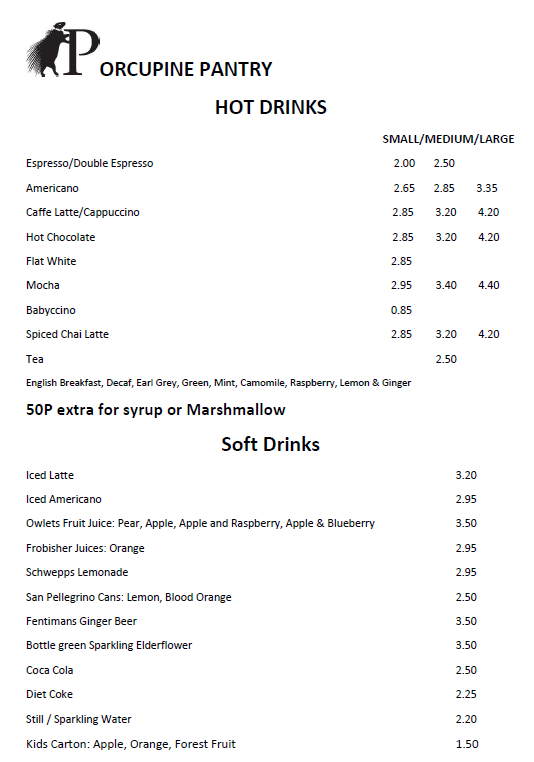 Hot & cold food options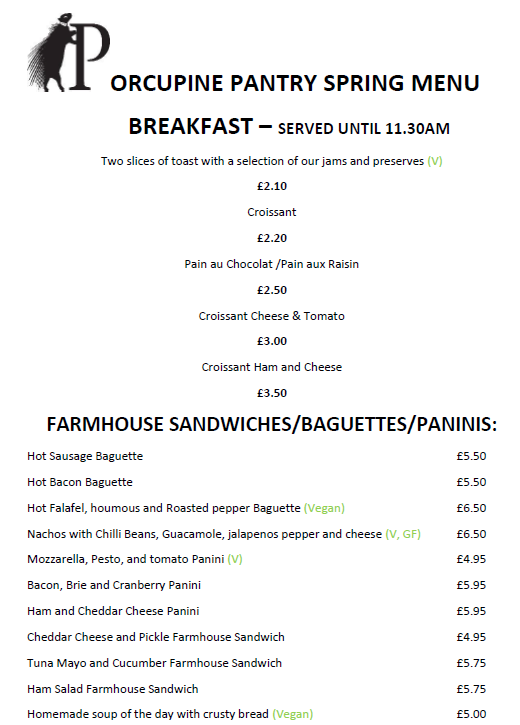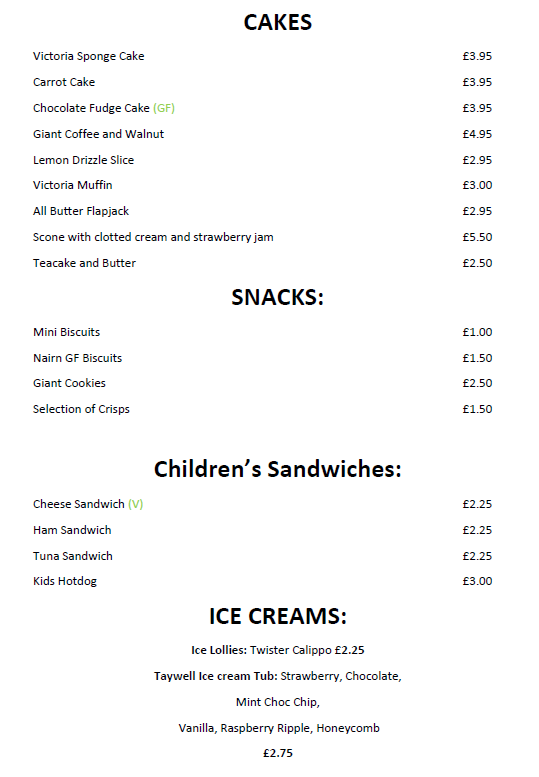 Kiosk menu (accessible from the Adventure Playground only)