Make the most of your visit!
Discover how to get the most out of your visit to Penshurst Place with our handy guides below! Whether you're looking to learn more about what's on for kids, the best time to visit for our garden displays, or you're wondering how much time you'll need, we've got the information below. Happy exploring!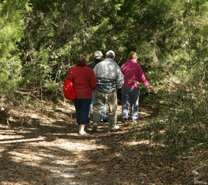 What's New?
New for 2018, we've upgraded our playground with the addition of a 30 metre zipline swing, and a medieval style fort - perfect for playing Kings and Queens in! We'll be adding to the fort over the coming years to create an all-round medieval stately home experience!
A short walk from the playground lies our Woodland Trail; over the winter season the gardeners have been hard at work clearing pathways, creating new places to explore, and adding a new route through the woodland. Dotted along the way you'll find natural play equipment, quiet areas, seating, and of course, our brilliant den making area!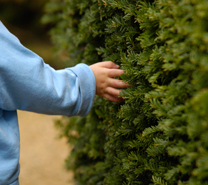 What should I see when I visit?
Whether you're flying by for a quick visit, or have the whole day, you'll still be able to enjoy Penshurst Place & Gardens!
2 hours or fewer: if you've only really got up to around two hours, you should make the house and formal gardens your priority! Dating from 1341, the medieval hall of the house is unlike that of anywhere else and needs to be seen to be believed! With 11 acres of formal gardens to get through too, you'd be better off saving the further estate until your next visit.
2 - 3 hours: if you've got a little longer to spend with us, why not enjoy a relaxing lunch along with your visit to the house and gardens? We've two on-site eateries plus plenty of space for picnics! if you've already eaten, we'd suggest filling the extra time with a trip to the playground, or the craft barn if you visit during one of our event weeks!
3 hours - the whole day: if time is no object then we would whole-heartedly recommend a long visit to the Woodland Trail as an addition to the house, gardens and playground. The trail has just been regenerated and now features an amazing den building centre for kids to get stuck into! If you visit during the school summer holidays, you'll also be able to visit our Maize Maze which is a fantastic challenge for all ages!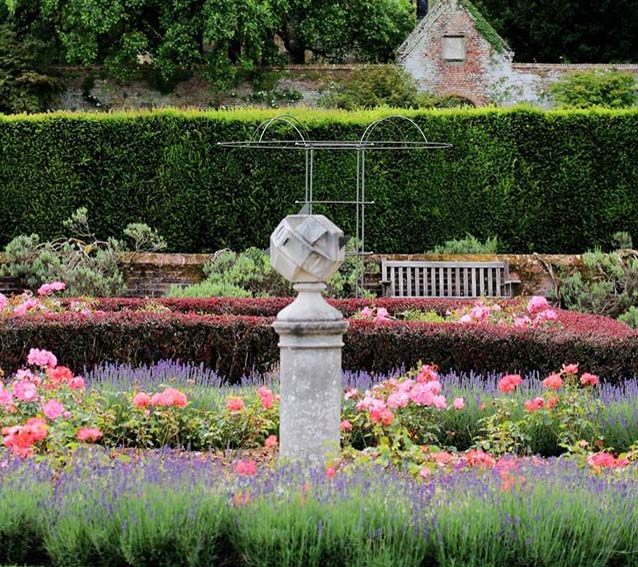 What are the new seasonal highlights?
Written as of 31st July 2018
The hot summer season sees the emergence of colour across all of the 11 acres of garden rooms.The vast collection of roses that can be seen in a variety of the garden rooms are now in bloom, and our Mediterranean flowers are certainly enjoying this sun! The Jubilee Walk still features a large amount of colour most notably in the yellow and orange beds, and our water features now display a collection of beautiful water lillies.