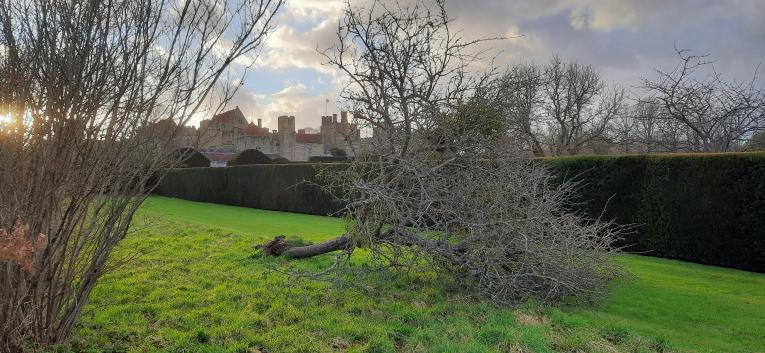 Penshurst Place and Gardens to close Saturday 19th & Sunday 20th February
We have made the difficult decision to close Penshurst Place and Gardens for the duration of this weekend (19th & 20th February) to all visitors.
The gardens & grounds have suffered some significant damage due to storm Eunice and we will be using this time to clear fallen trees and debris. Our first priority is that of visitor safety and we feel closing is a necessary precaution to ensure the Gardens are safe for all visitors, before resuming with our scheduled weekend opening dates on Saturday 26th February.
We apologise for this inconvenience and look forward to welcoming you back as of 26th February.
With best wishes,
Penshurst Place Team